Skip to content
Skip to navigation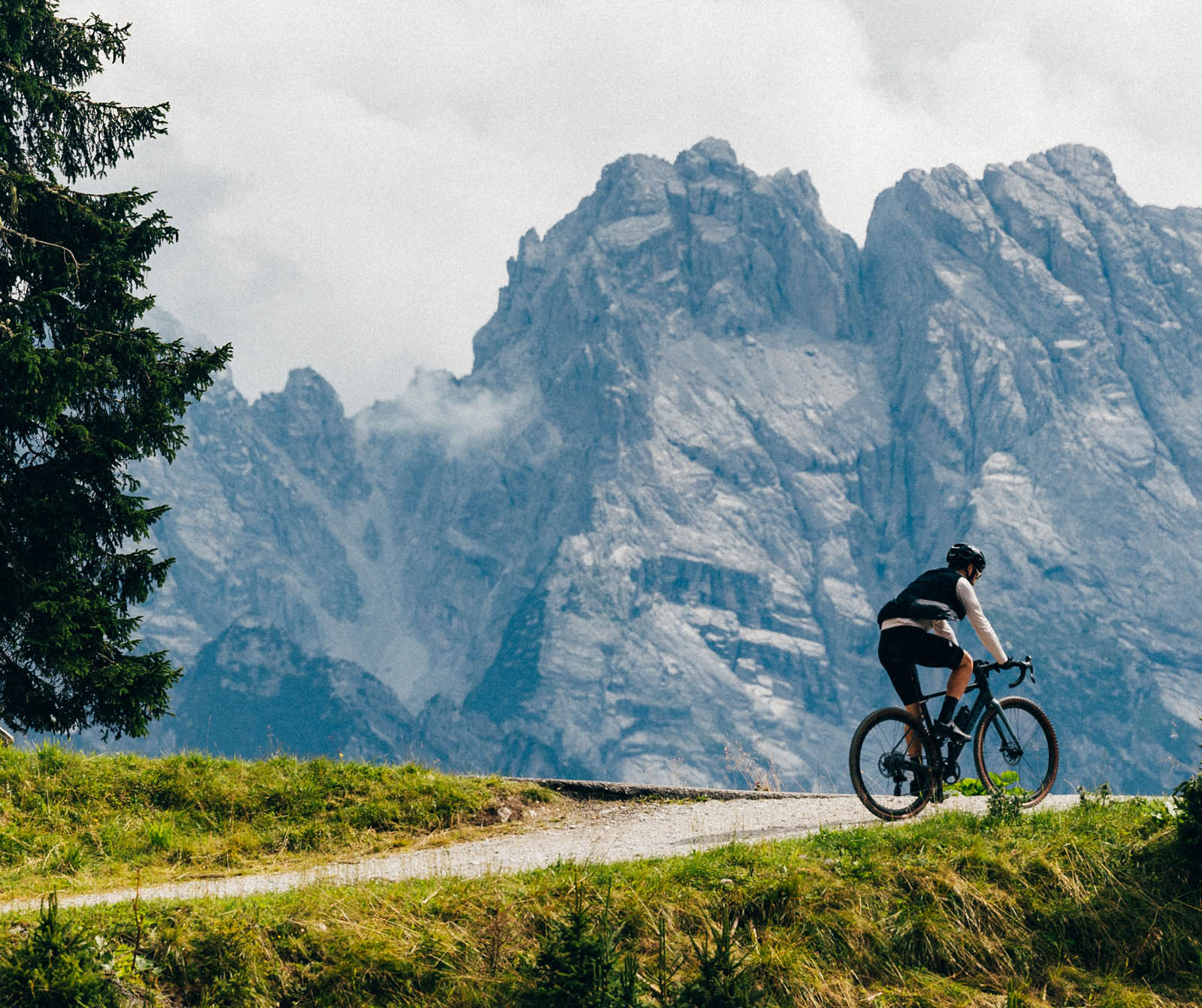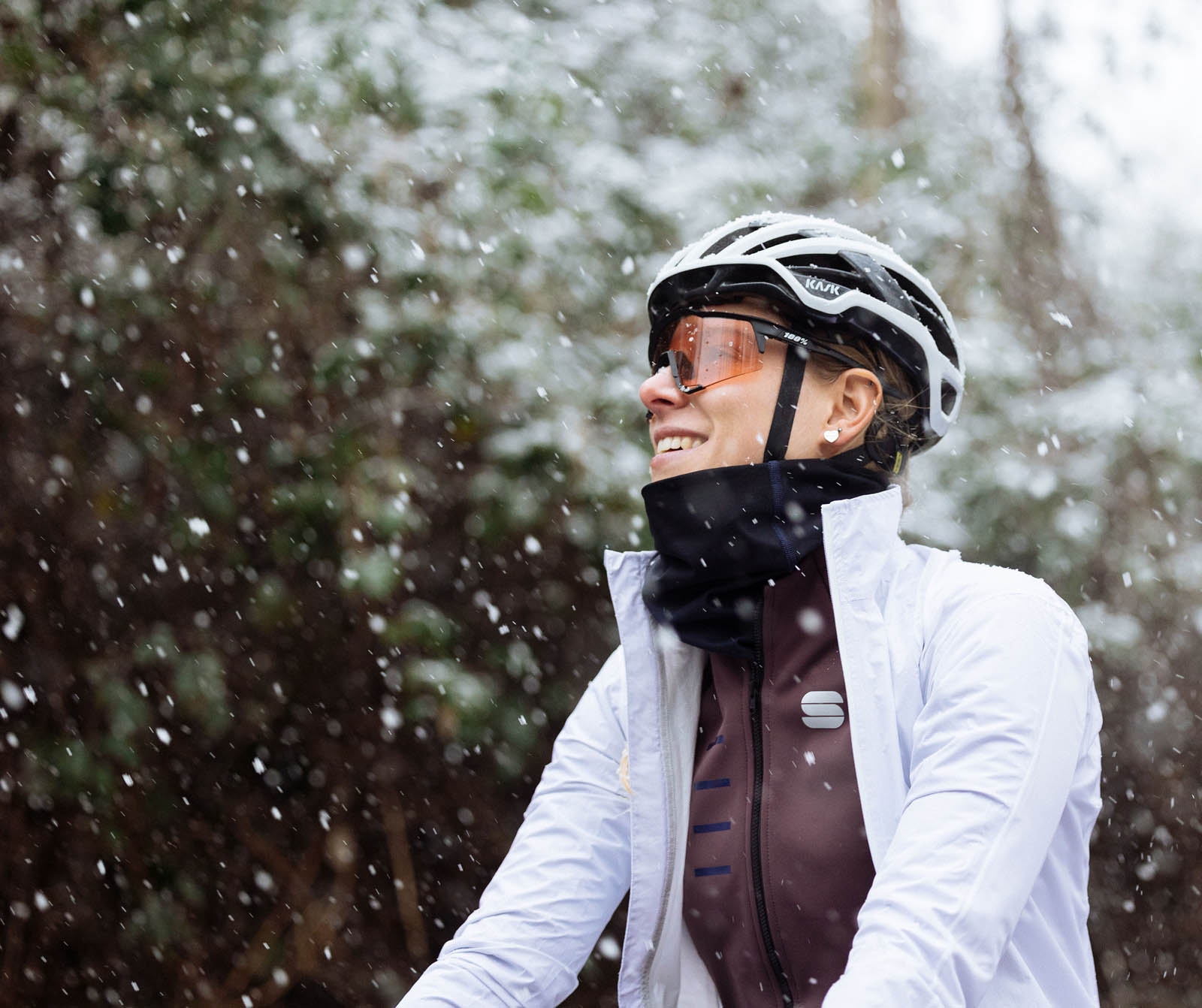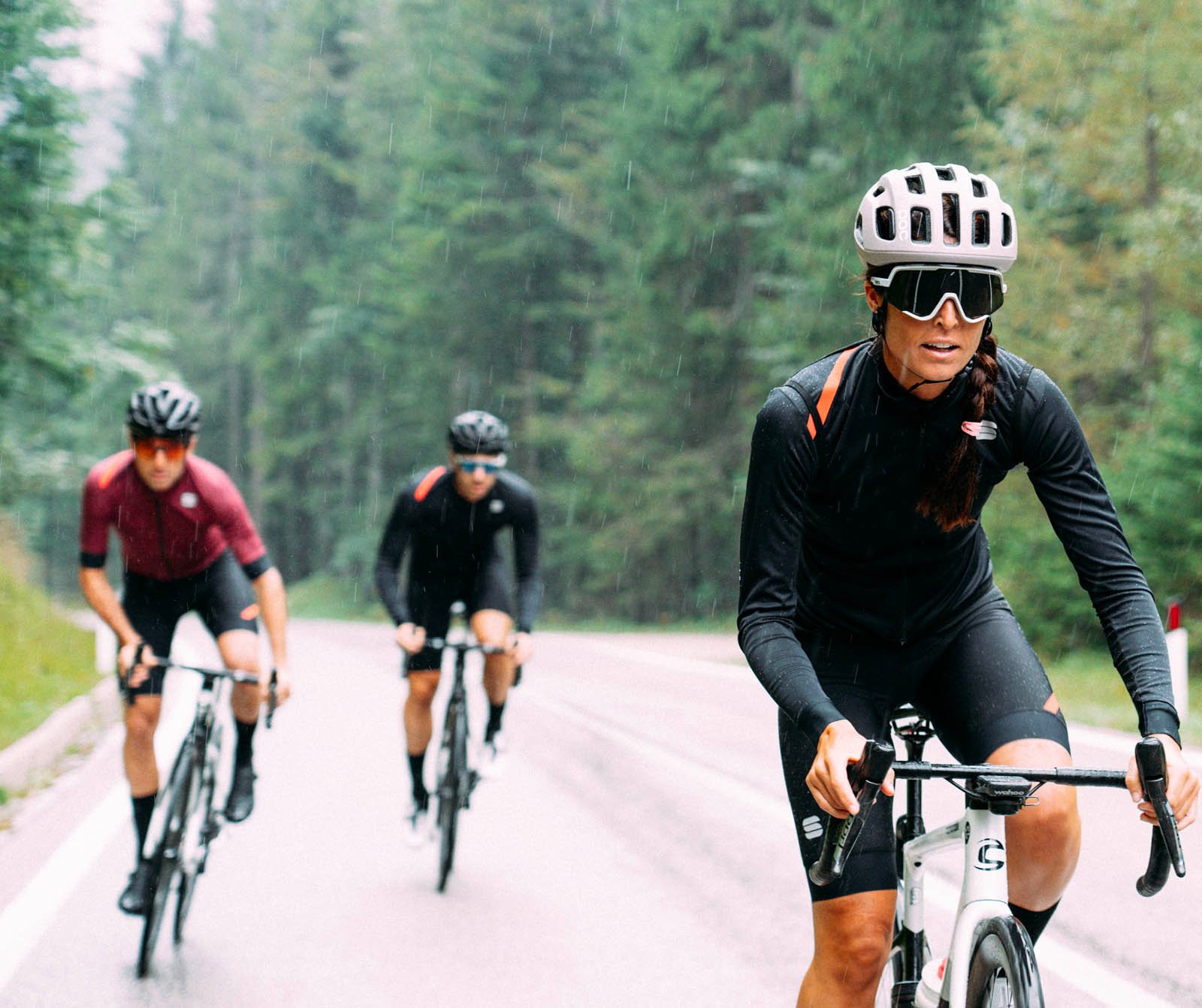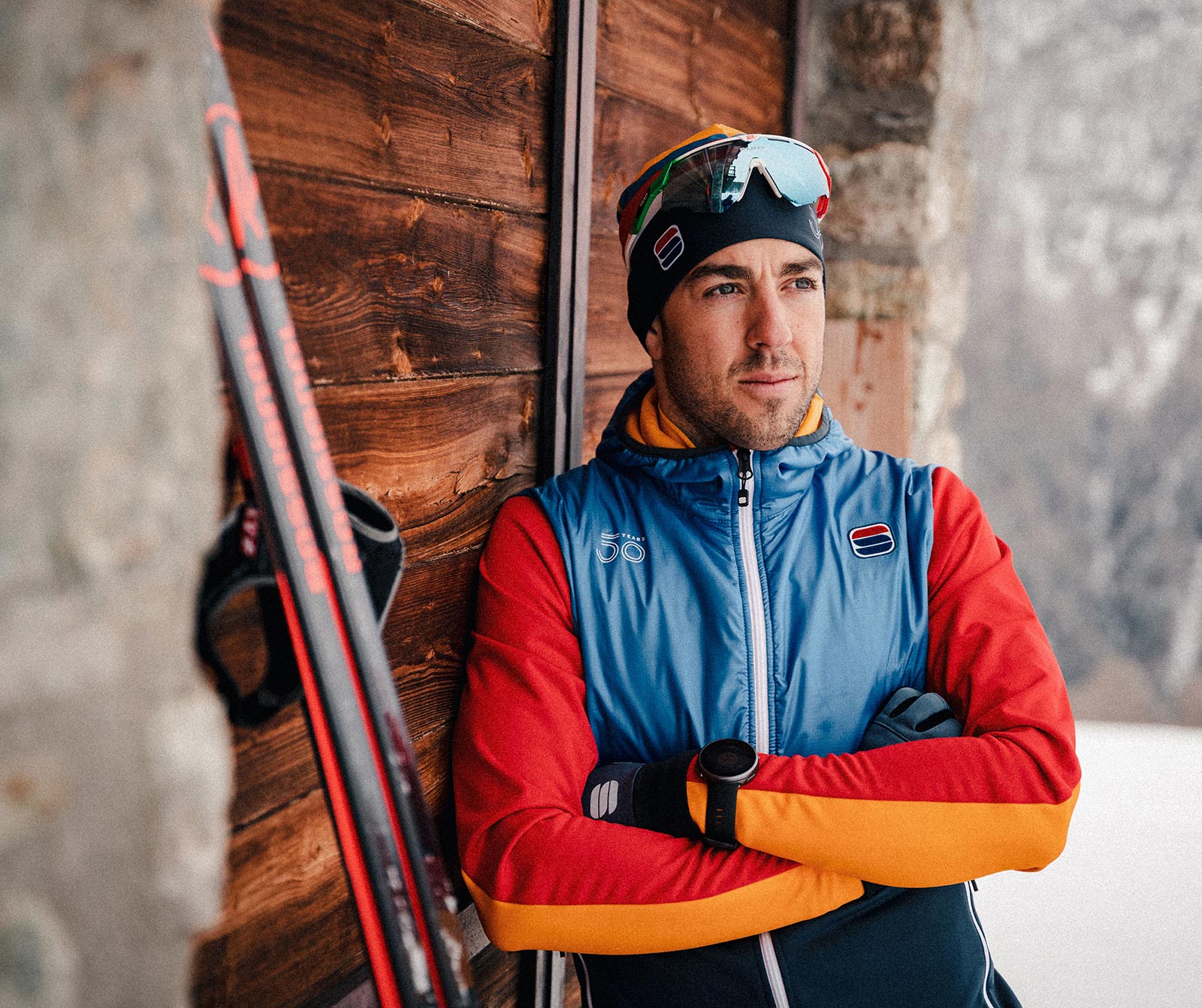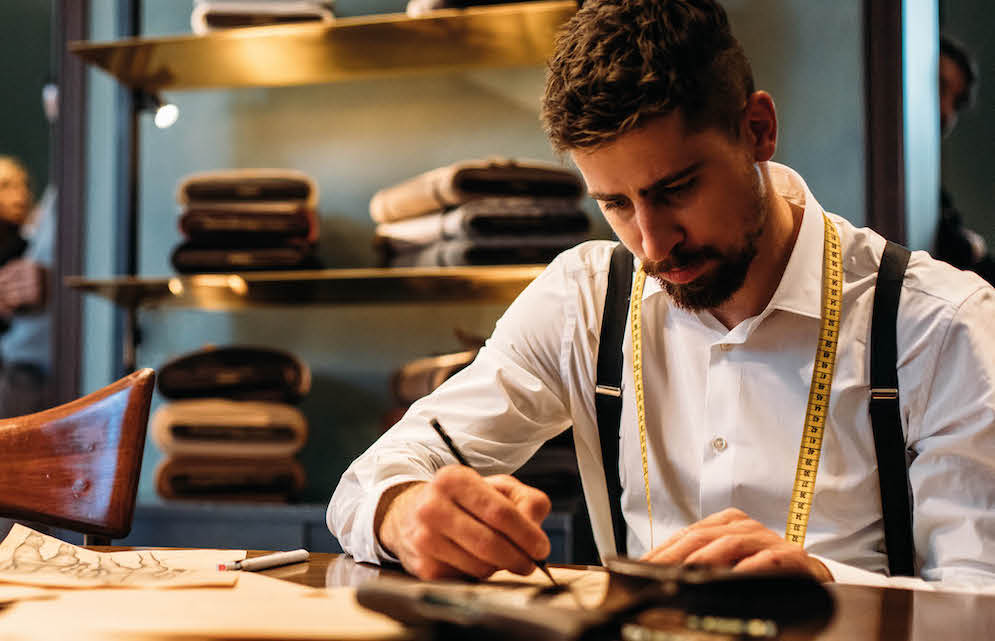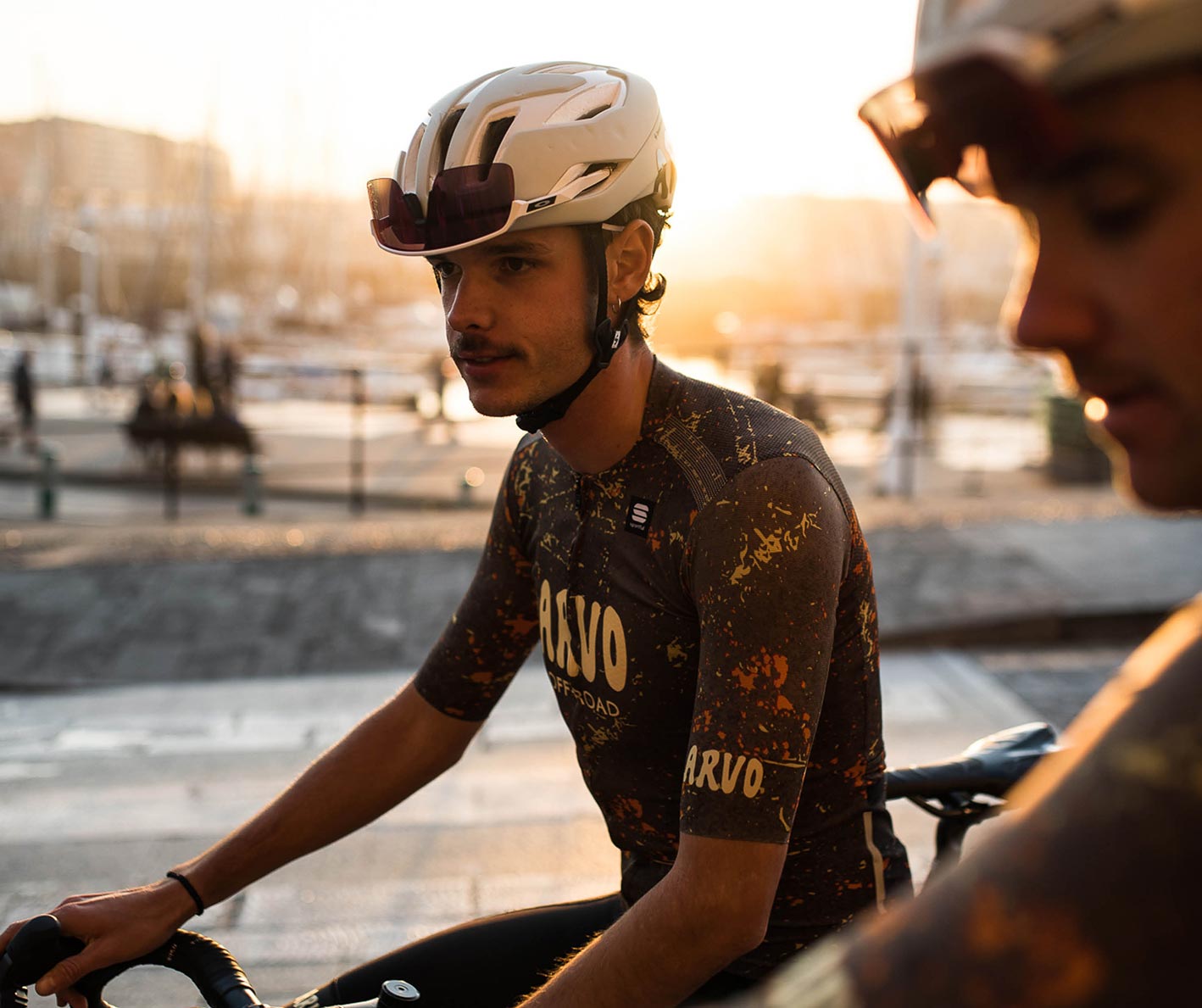 SUPERGIARA JERSEY
1121023-623
SUPERGIARA JERSEY
1121023-623
STOP BECAUSE YOU WANT TO, NOT BECAUSE YOU HAVE TO.
Our top-of-the-line gravel jersey, completely revised and updated. Six pockets, reflective elements and an aerodynamic fit. Being efficient and minimizing stops: that's how you get to be the first to pop open a beer at the end of a gravel race.
99,90 € 74,93 €
local_offer Promo 25%
Product Availability by Store Location
6 back pockets for maximum cargo capacity
Reflective elements on shoulders, sides and back
Gripper elastic at bottom and YKK® zip
For those who've put on heftier tires but haven't abandoned their competitive spirit. But also for those who want to have everything within reach on a trip, instead of having to stop and open up a bag too often.
Updated design, six pockets, reflective elements. What more can you ask for in a jersey for extreme gravel?
REAR
: 100% polyester
SLEEVES
: 100% polyester
POCKET
: 100% polyester
FRONT
: 97% polyester 3% elastane
MESH
: 85% polyester 15% elastane
REAR BOTTOM
: 80% polyester 20% elastane
If for any reason you are not satisfied with your purchase, you can return the product within 30 days of delivery and request a refund.
Features
Breathable
Waterproof
Water Repellent
Windproof
Extra-pockets
Reflective
Packable
Weather Conditions
Sunny
Cloudy
Windy
Rainy
Night
About SUPERGIARA JERSEY
We had so much fun testing the first version of the Supergiara Jersey that we decided it was definitely time to design the second. Even just to have an excuse to leave the office again and wear it at the Belgian Waffle Ride or the Atlas Mountain Race. A new, cleaner and fresher design. Fresh also because the three-dimensional DR fabric that it's made of features a texture that increases breathability, as well as being stretchy and comfortable. In an endurance event, you'll forget you're wearing it. We've added more reflective elements: we've put them everywhere, because we know how important it is to be visible at night. Elements on the back, on the shoulders, and on the sides. Visible from every angle. But then there's the highlight. We've doubled the pockets. Above the three traditional pockets we've added three gusseted pockets. The idea comes from our Bomber Suit, the racing suit used by Peter Sagan, to which we applied a mesh pocket for the race number. Why not do the same thing here too, to double the load capacity? There are many gravel jerseys with multiple pockets positioned on the sides. We've chosen to free up the sides and use only the back: less encumbrance, less moving around, more capacity! We made this part in 100% polyester interlock jersey, so that the pockets don't stretch out, and we added grip tape at the bottom of the jersey. Load it up as much as you want—you can be sure that what you have in your pockets won't go anywhere, even if you're descending at 40 kph on single track to drop your friends!
WE'D LOVE TO HEAR YOU FEEDBACK