Skip to content
Skip to navigation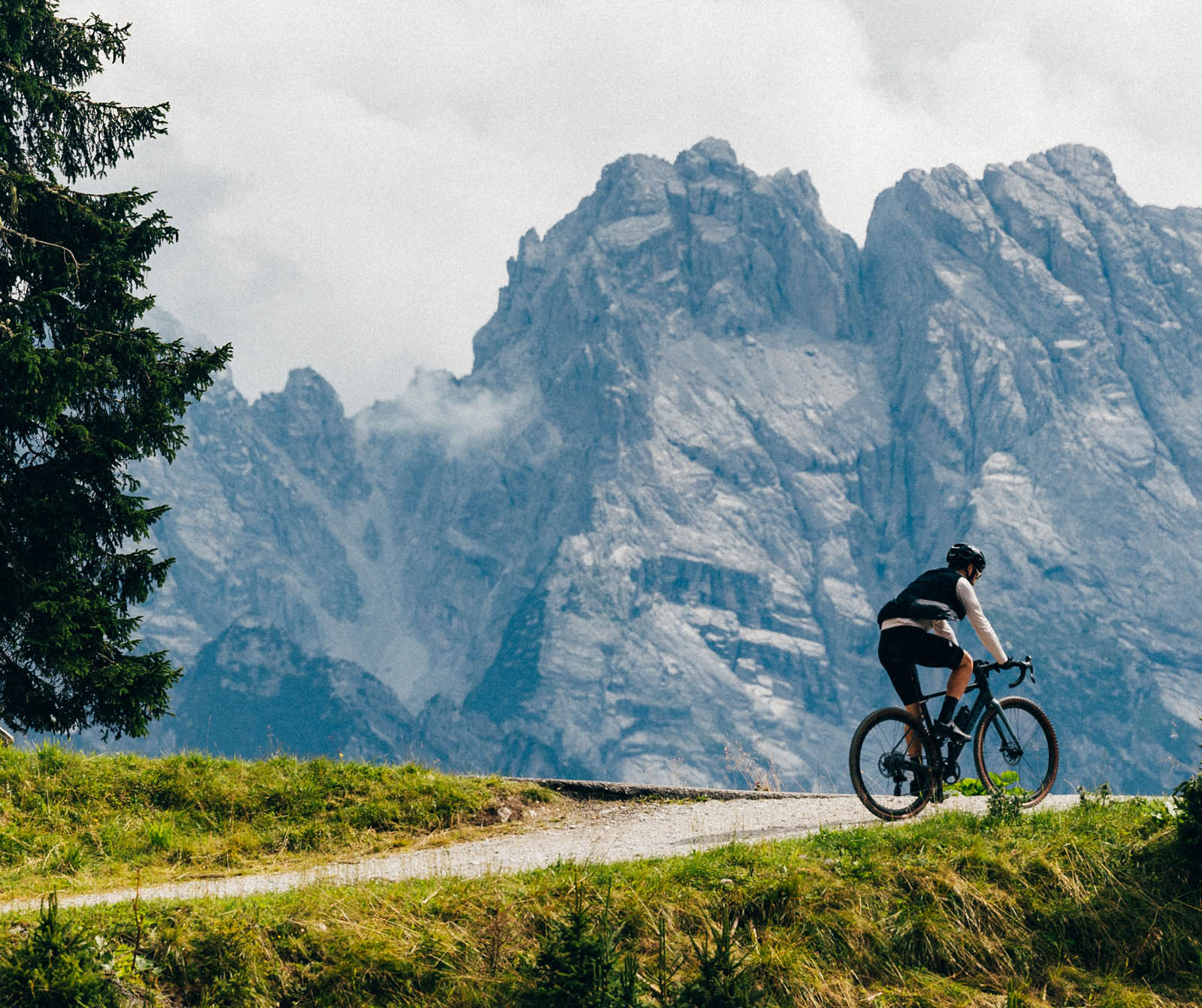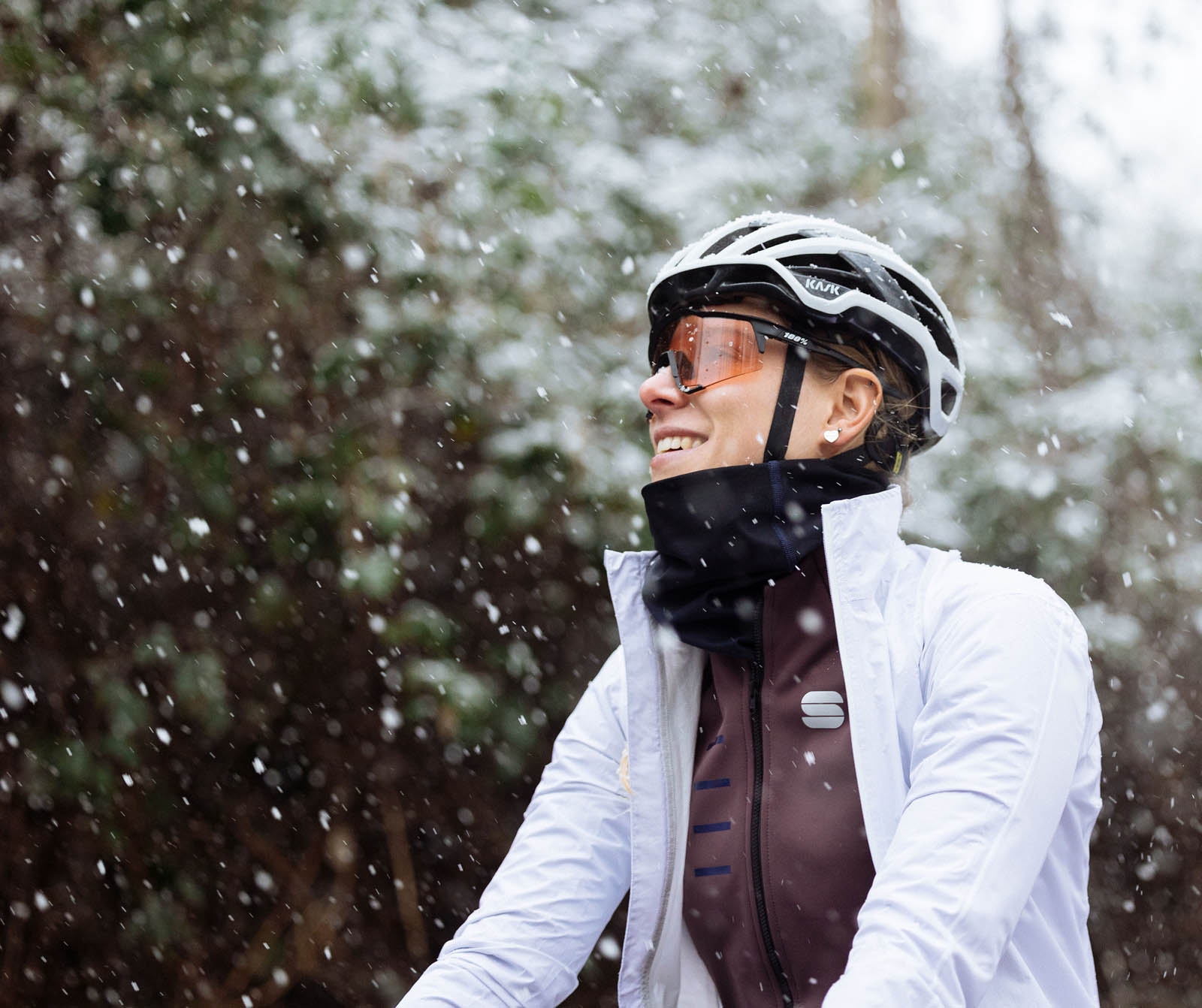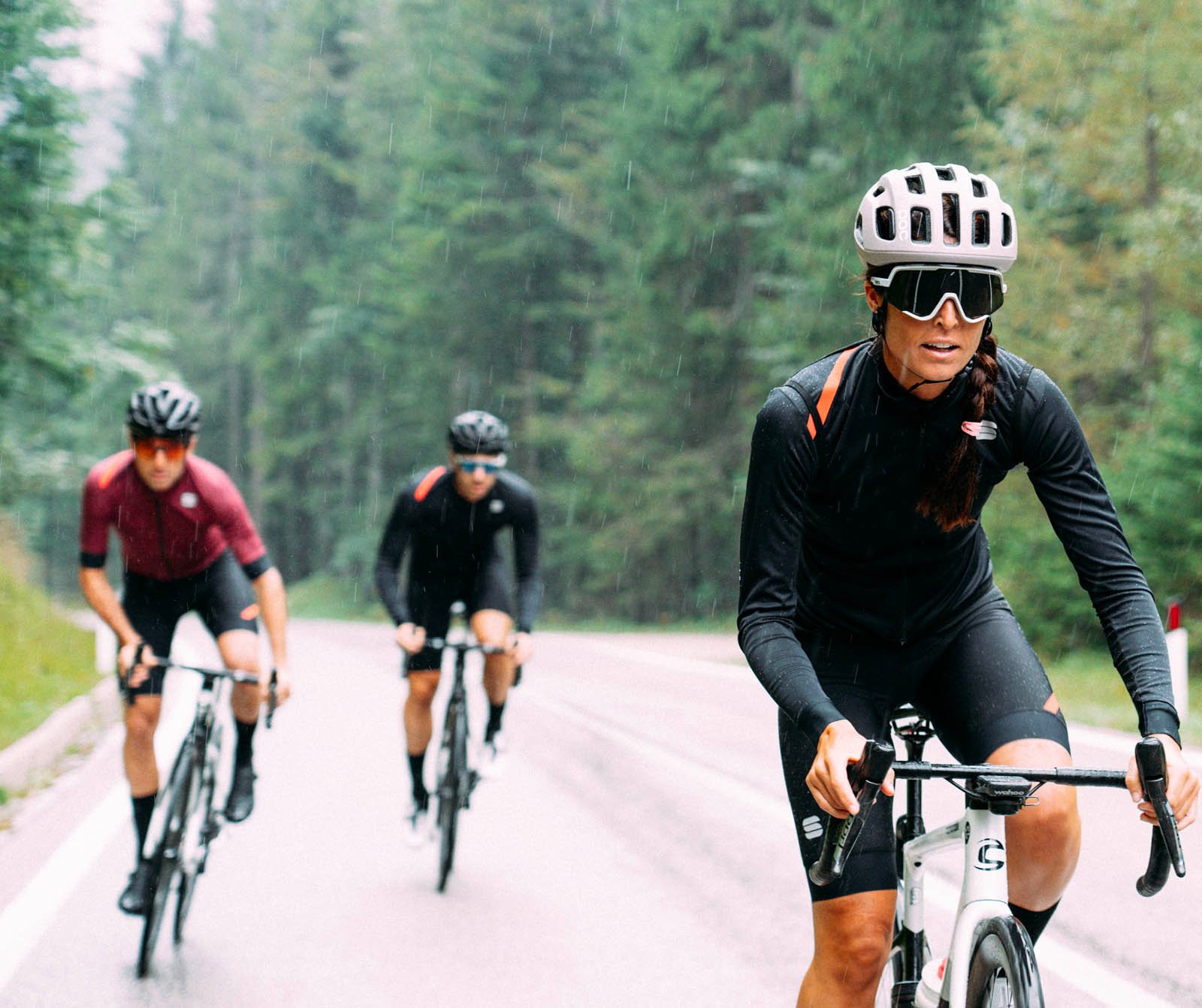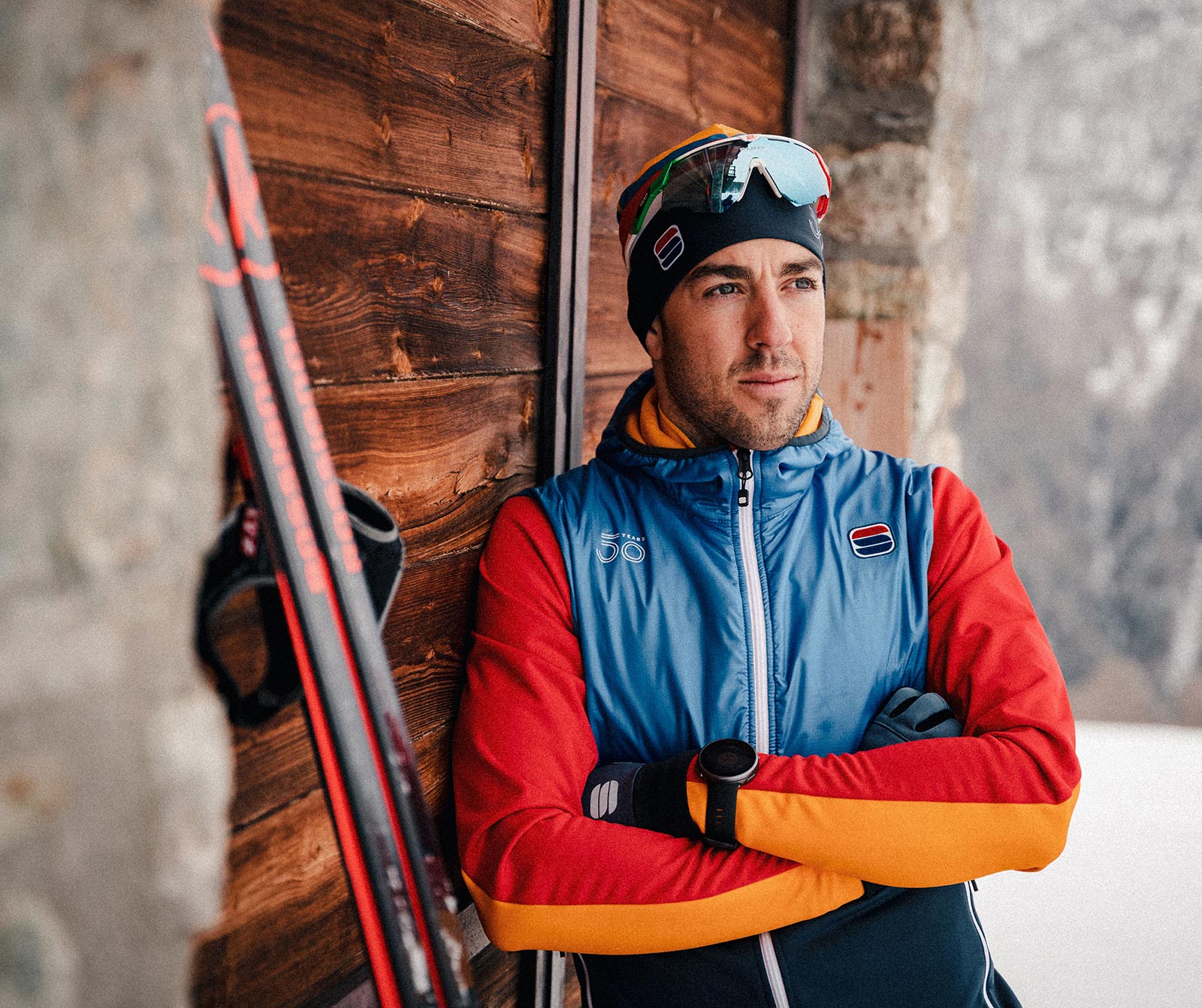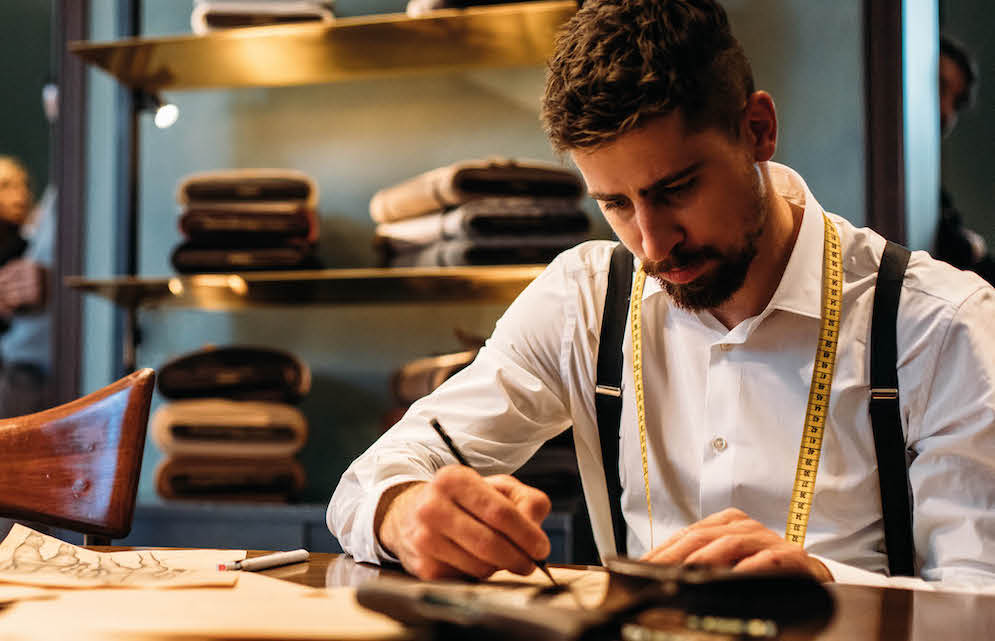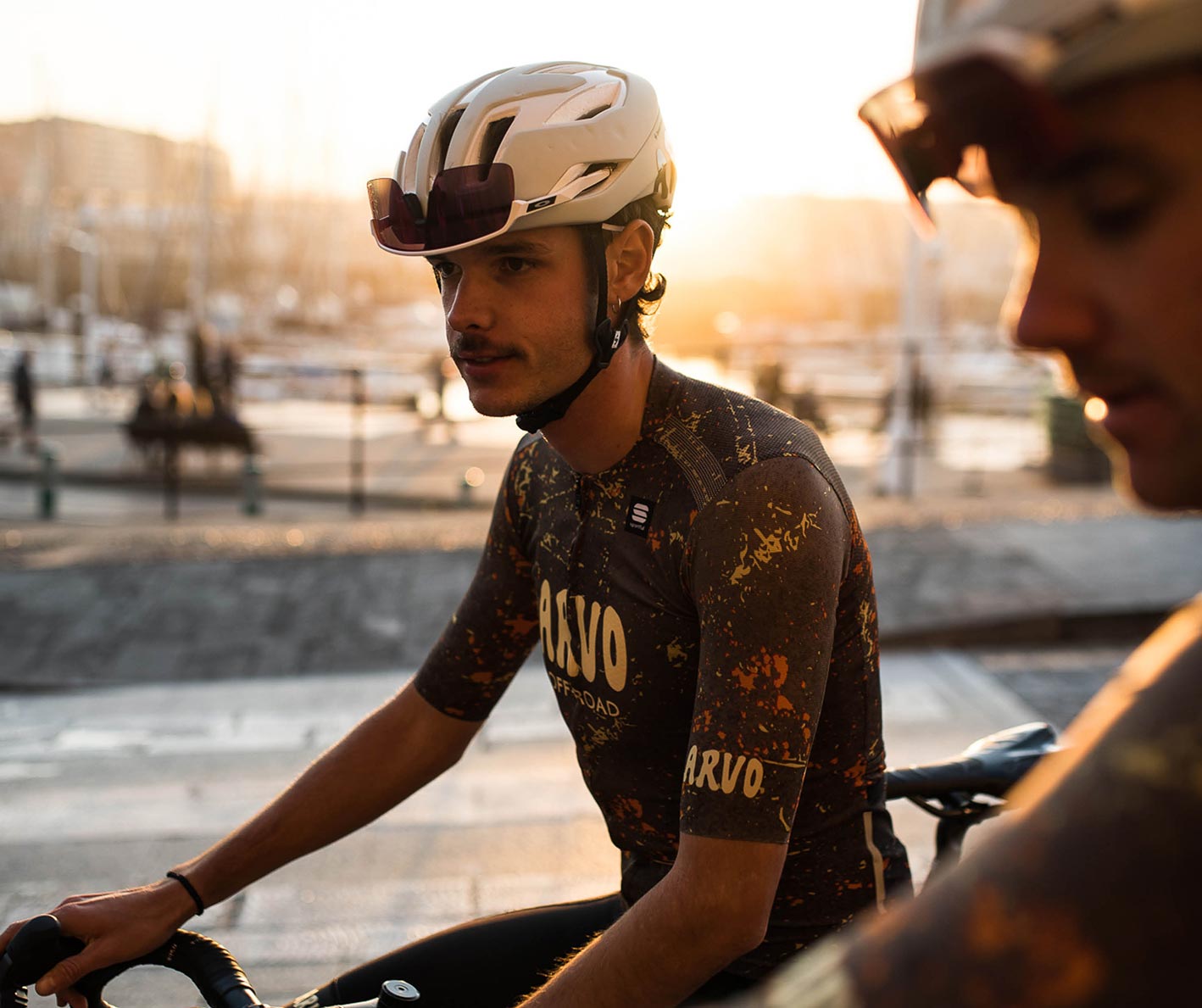 THE CYCLING BIBTIGHT GUIDE
A lot of cyclists think that tan lines are a sign of true dedication. But actually, a pair of good bibtights shows how committed you are to riding day after day, no matter the conditions, all year long. Serious riders know it isn't enough to rely on leg warmers for the cold months. The comfort, weather resistance, and warmth afforded by a dedicated pair of bibtights is essential for long winter miles. In this guide, we'll cover the features you'll want in your next pair of bibtights, depending on the weather and your needs. Then, we'll explain Sportful's eight key offerings for comfortable riding through the cold months.
WHY YOU SHOULD WEAR CYCLING BIBTIGHTS:
Unlike a bib short/leg warmer combination, bibtights avoid unnecessary seams that can chafe or lead to annoying mid-ride adjustments. A single, connected garment that runs from your shoulders to your ankles moves with your body throughout the pedaling motion, as you stand and sit, and even when you're off the bike to warm up at a coffee shop.
Bibtights are also better than wearing tights over bib shorts for similar reasons — one single, unified layer that includes the chamois and bib straps provides optimal fit and comfort.
KEY CYCLING BIBTIGHT FEATURES:
As we just mentioned, cycling bibtights have chamois pads sewn into the fabric. Depending on the bibtight, some have premium chamois, while others have more entry-level pads. Keep this in mind as you're shopping — for some riders, it's worth the expense to get the right chamois for big days of base miles. Most bibtights have some form of insulation. That could be a Lycra fabric with brushed liner for light insulation and minimal bulk. It could also be an engineered fabric like Polartec to weather the coldest days. Those in wet climates should also consider waterproofing on their bibtights. Similar to insulation, there are degrees of protection, ranging from waterproof treatment on strategic areas of the garment to GoreTex Infinium for those rides that start wet and only get wetter.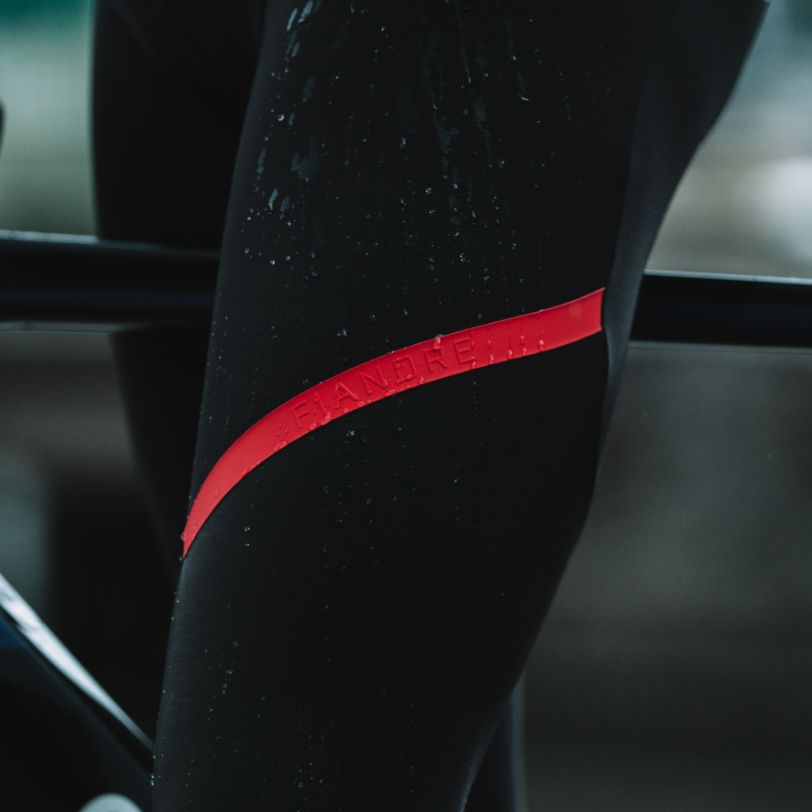 TIGHTS FOR COLD & WET CONDITIONS
On days when most people stay home, these are the bibtights you'll want for weather that is — shall we say — character-building. Insulation and waterproofing are both a must for bibtights when conditions are cold and wet.
TIGHTS FOR COLD AND DRY CONDITIONS
Dry, cold winter days with brilliant sunshine — perfect conditions for base miles to build for the springtime, right? Bibtights need to balance insulation and breathability to thrive in these conditions. Seek out bibtights with brushed fabric that has strategically placed wind-proof and water-resistant panels.
Total Comfort - Men & Women: A mainstay of the Sportful lineup, the Total Comfort bibtights have brushed fabric throughout to protect your legs and knees from the chill. With water-resistant fabric on the lower legs, these bibtights are breathable enough to keep you comfortable from morning to midday. Men's and women's options feature their respective Total Comfort chamois pads.
Classic - Men & Women: Look no further than the Classic bibtight if you're expanding the cycling wardrobe to handle your first full winter of riding or training. Its breathable, brushed interior handles all but the coldest conditions. The Bodyfit pro chamois ensures both men's and women's options are comfortable for long miles.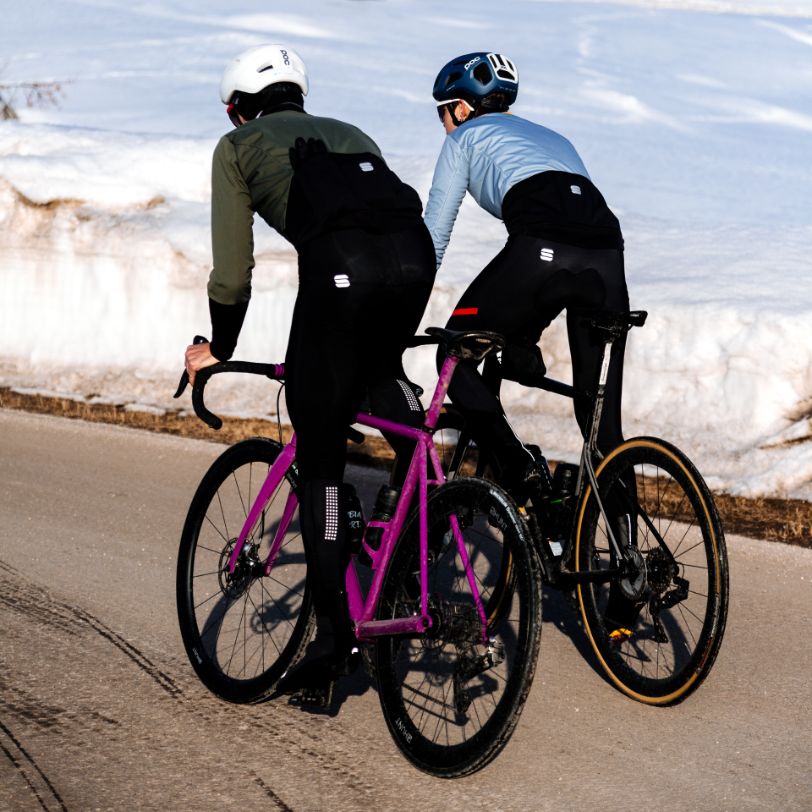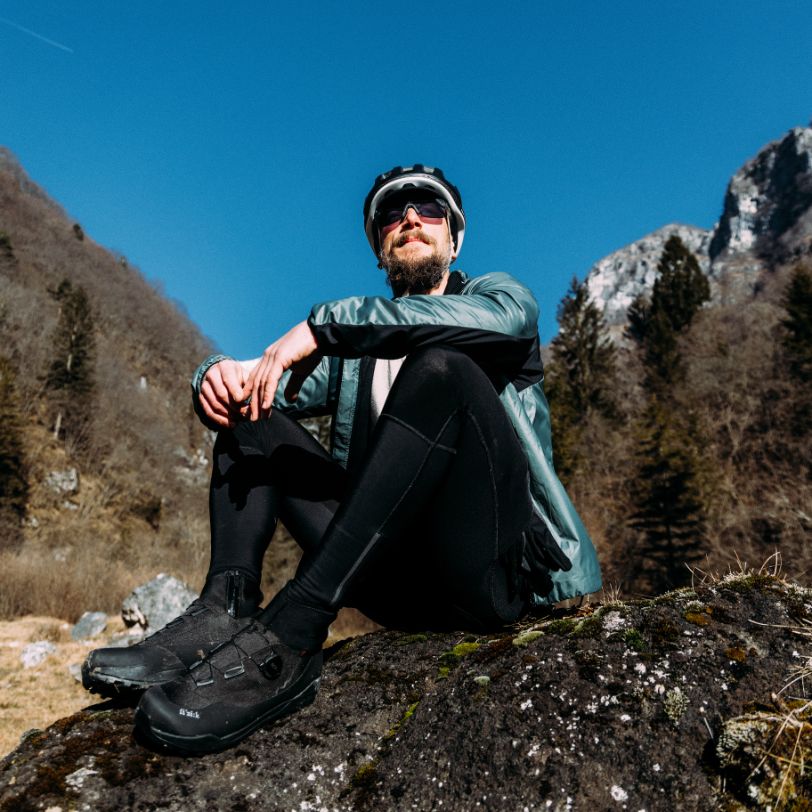 TIGHTS FOR GRAVEL RIDING
Leaving the pavement leads to bigger adventures. While many of the bibtights in this guide are great for forays into gravel, we've found a bit of extra weatherproofing and storage makes for happy riding when you're exploring.
Supergiara - Men & Women: With two leg pockets and two waist pockets, Supergiara is up for any adventure. It carries all the fixin's you need to stay fueled and supplied on winter gravel missions. Its fabric is mapped for the right blend of breathability and insulation. This bibtight has water resistant treatment on the rear panel to ward off spray. The women's model features Sportful's popular magnetic release bibstraps for minimal disrobing. Each gender features its respective DMS chamois for additional comfort on bumpy terrain.
Motivation is hard to come by when winter weather closes in. Make it a little easier to gear up and roll out with a pair of bibtights that offer the warmth, water resistance, and comfort needed to tick off the miles. Start by evaluating the weather conditions you'll face on a typical ride to determine if you need significant water resistance or not. Consider what chamois you prefer. And, of course, take your budget into account when building out your winter wardrobe. Even if you're a snowbird, a good pair of bibtights and a positive mental attitude will have you riding all winter long.