Skip to content
Skip to navigation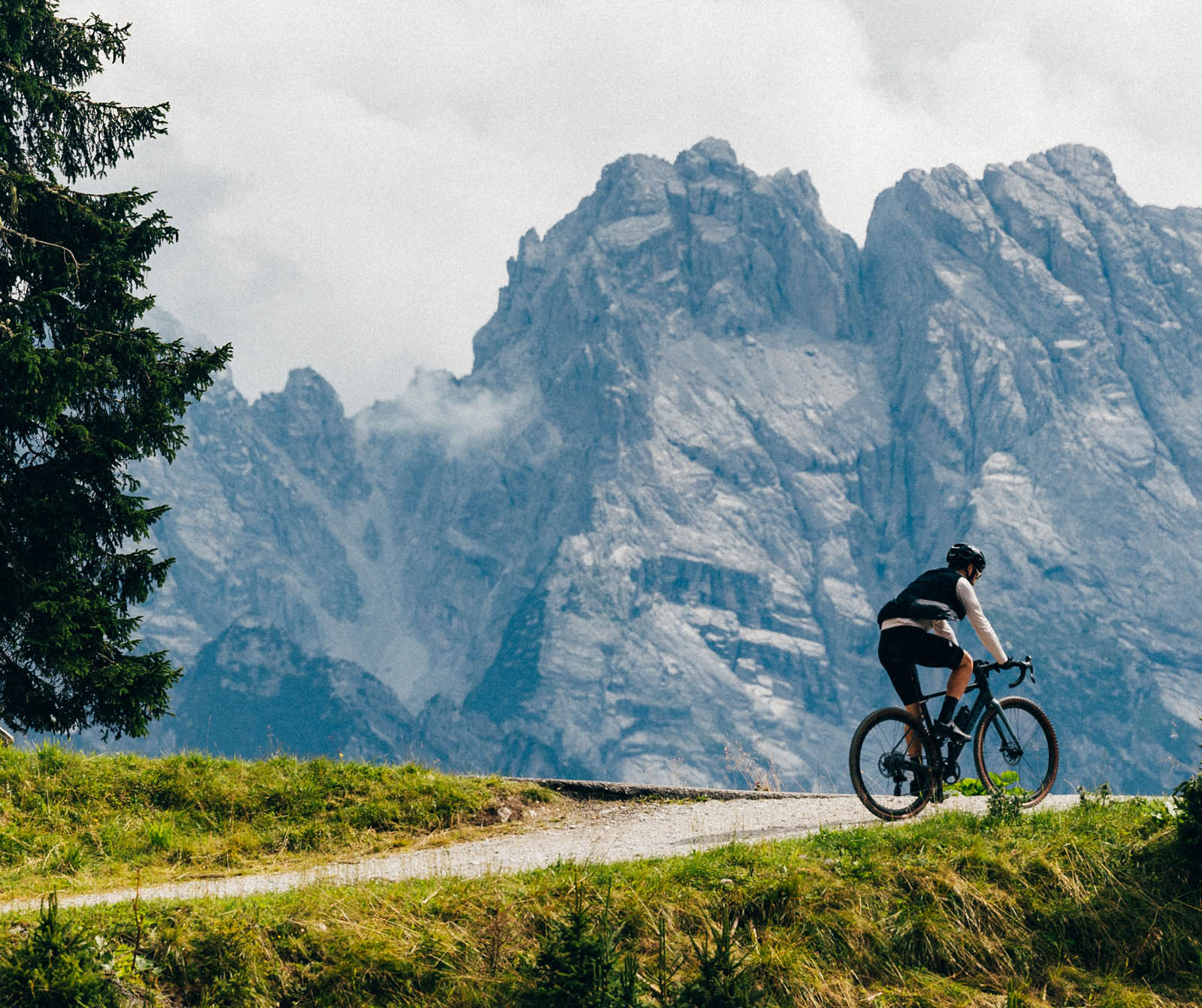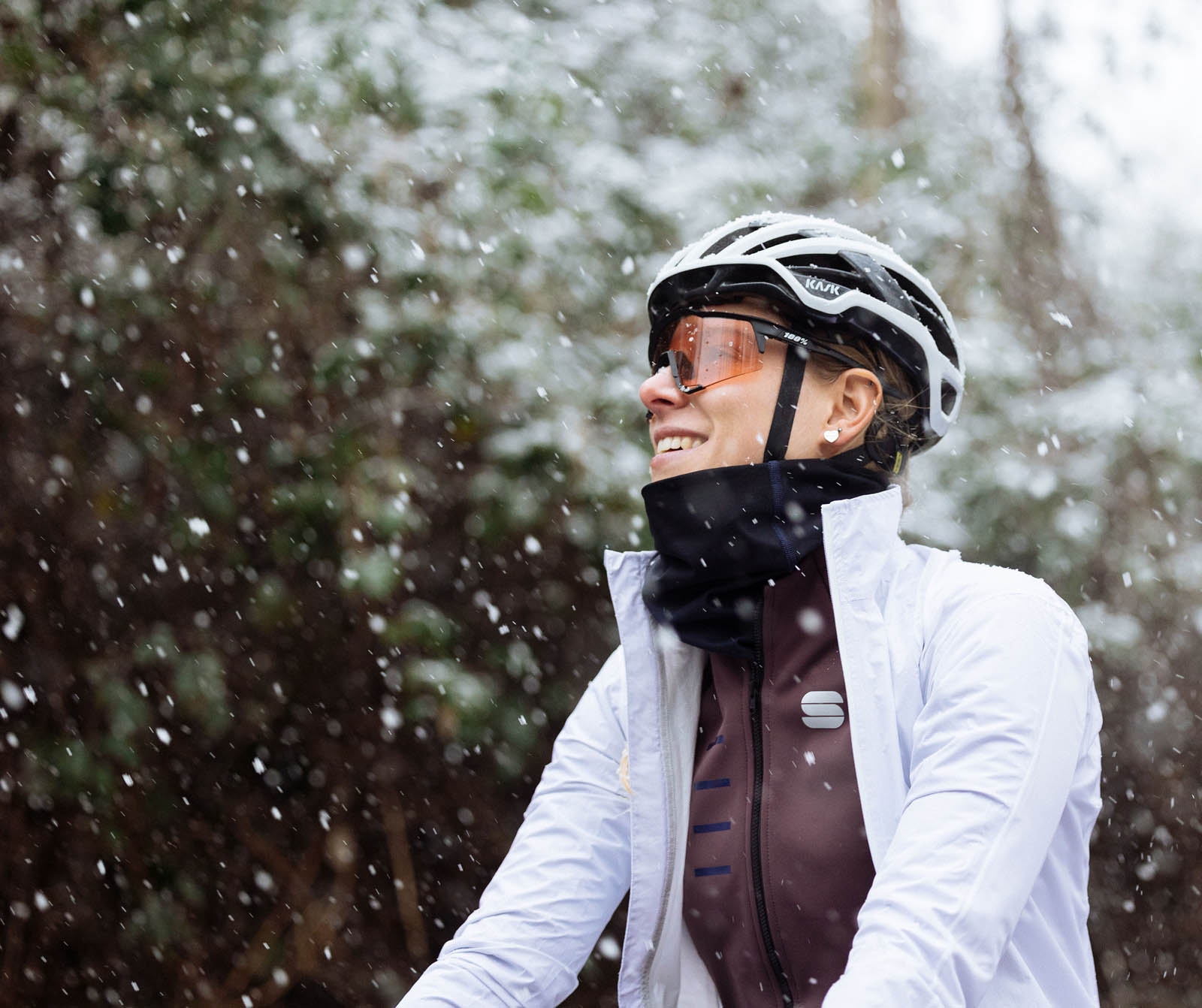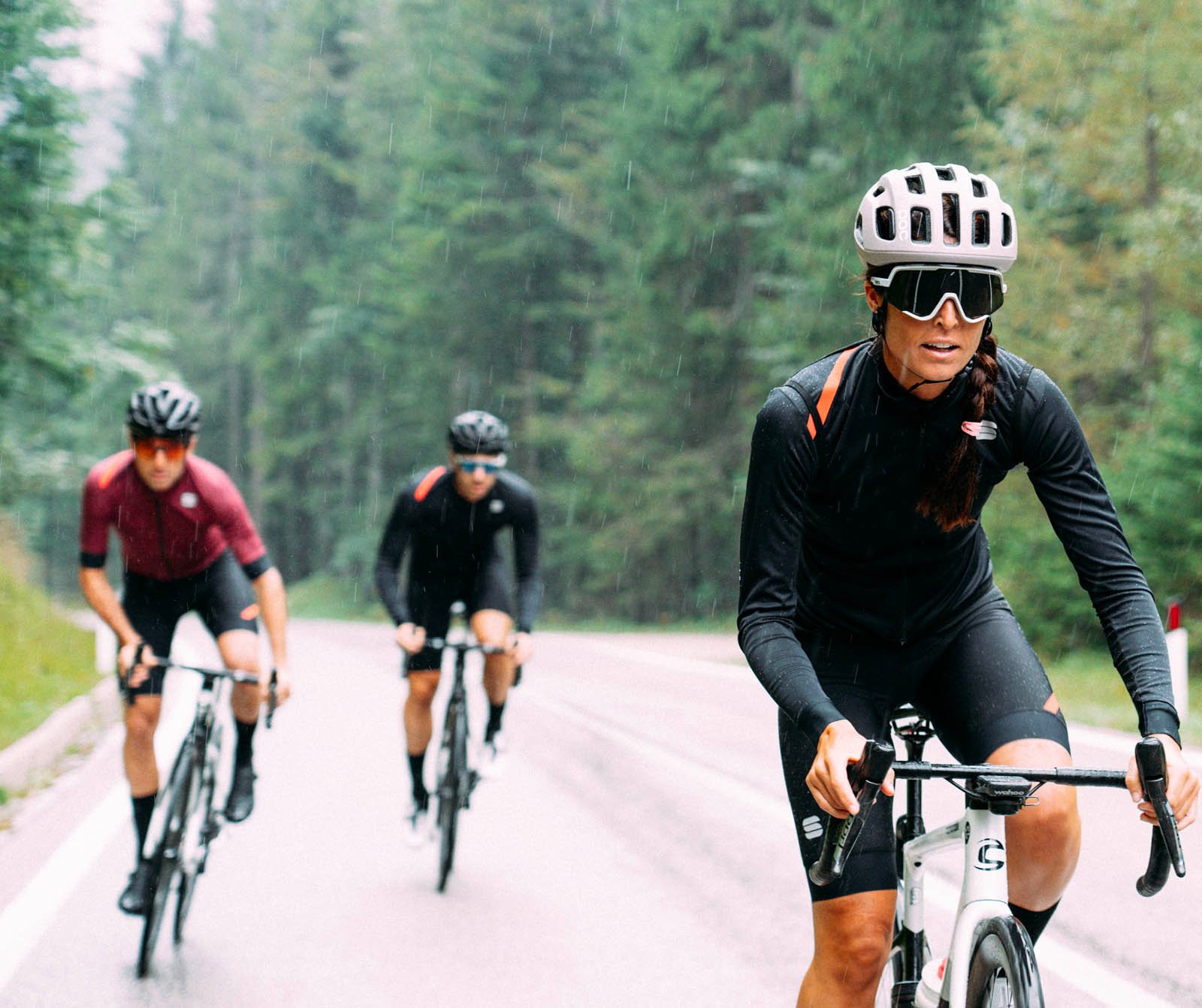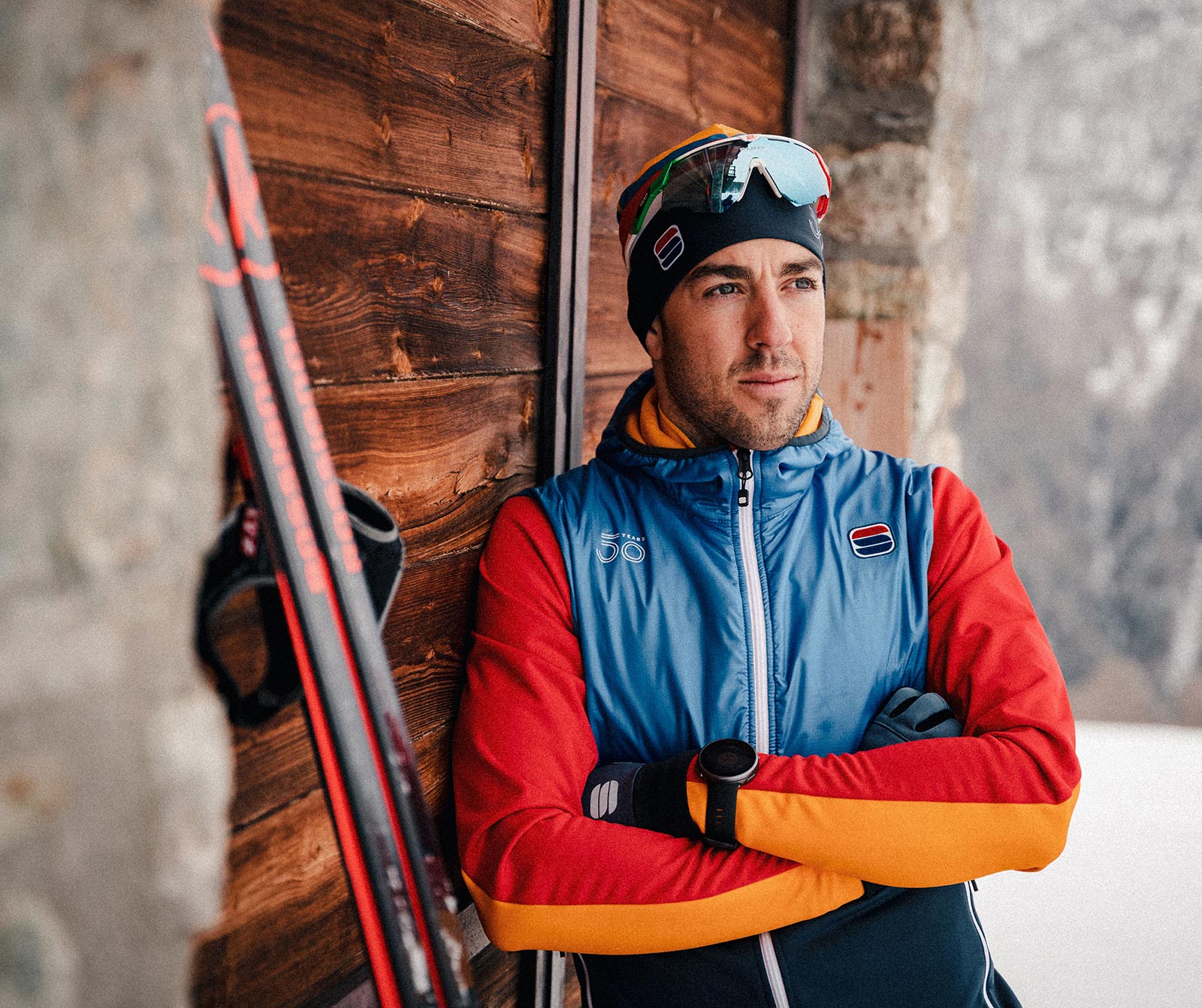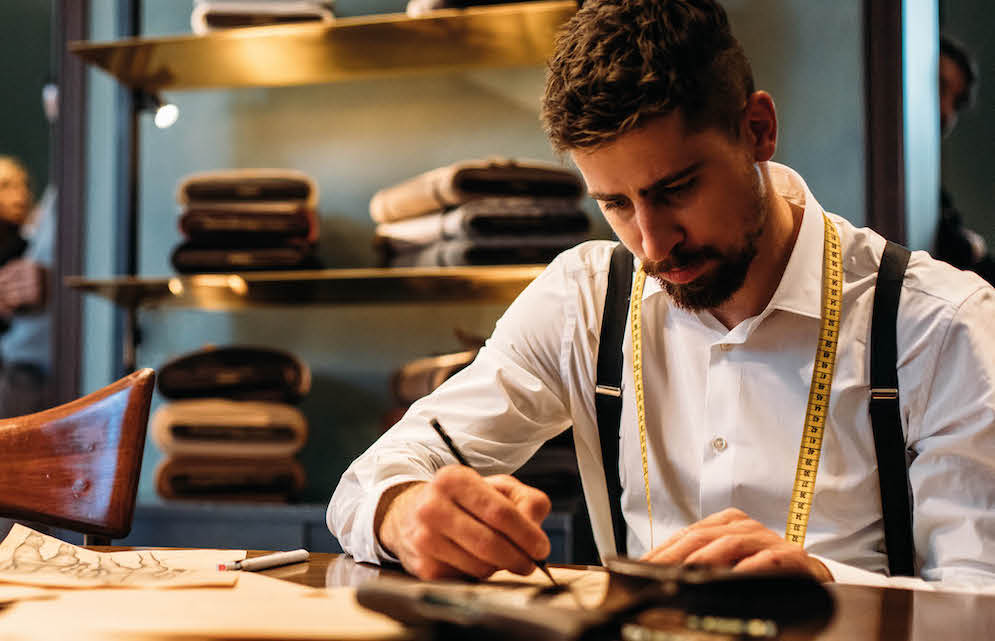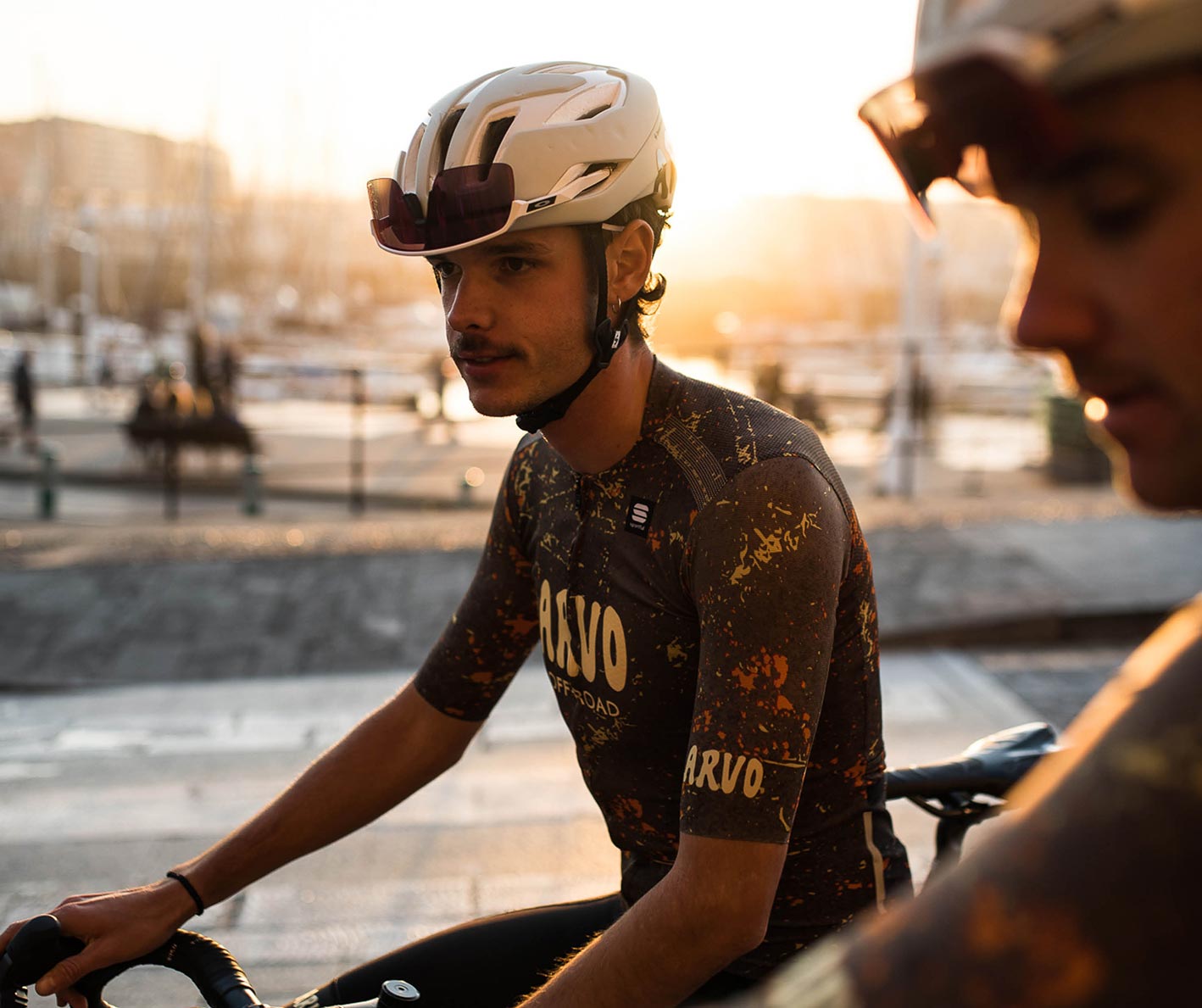 THE CYCLING JACKETS GUIDE
You wake up to the pitter-patter of rain on the window. The thermometer has plunged to cold temperatures. You've been planning a big day on the bike. What now? Are you the type to bail and ride another day? Or do you relish the challenge of inclement elements?
Whether you are a hardened foul-weather cyclist or not, the right cycling jacket will make your day on the bike a lot better. Fortunately, cycling gear is more advanced than ever.
Here's our guide to finding the right Sportful jacket for any conditions.
HOW TO CHOOSE A CYCLING JACKET:
Every seasoned rider has a go-to jacket in their cycling gear. It can be layered with other tops. It helps block the wind, insulate your body from the cold, and ward off raindrops. There are two key considerations when shopping for your go-to cycling jacket: Weather conditions, and riding style.
WEATHER CONDITION: w

ith a little local knowledge, you can anticipate what sort of weather conditions you'll face on the average winter ride. If you live somewhere rainy, like the Pacific Northwest or New England, a waterproof cycling jacket will be valuable. In cold, dry places like Colorado, a heavily insulated winter cycling jacket will be best. As you'll see, some jackets can do it all, while others are more specialized.
RIDING STYLES: Consider what type of riding you normally do in the winter months. If you are keen for fast-paced group rides or intense training, you might want a jacket that's more aerodynamic and breathable for harder efforts. If you explore gravel roads at a mellower pace, a more relaxed fit with better insulation and waterproofing could be best for adventure.
KEY FEATURES WHEN CHOOSING A CYCLING JACKET:
By now you have an idea of what sort of conditions you'll face out on the road. You also can anticipate what type of rides you'll do this winter. Now, let's get granular and consider the features that your cycling jacket should have.
Most cycling apparel has three large, open rear pockets to stow food, gloves, hats, iPhones, road bouquets, and anything else. Some jackets do not have these pockets, like the Aqua Pro, for example. Others, like the Super Jacket, feature additional zippered pockets for secure storage of things like credit cards or keys.
Some jackets, like the Supergiara, are meant to be worn all day long. But if you prefer to layer and adjust your cycling clothing over the course of a ride, you'll want a jacket like the Hot Pack No Rain, which can easily be stored in one of those handy pockets we just mentioned.
Going back to your original considerations (weather and riding style), you can get specific about what materials your jacket should have. Gore-Tex® is an industry standard for windproof and waterproof materials. The seam-sealed Gore-Tex® fabric on the Aqua Pro will repel all but the heaviest deluges. Gore-Tex® Infinium® affords more insulation and some degree of breathability, while not being fully waterproof.
TOP FIVE CYCLING JACKETS FOR WINTER
There's a wide variety of cycling clothing options on the market. But the leaves are turning, the temps are dropping, and you need a winter cycling jacket now. Okay, don't stress. Here are our five picks for the upcoming season:
Choosing a winter cycling jacket comes down to personal preferences and your local conditions. Some riders like the simplicity of a base layer and one do-it-all jacket. Others like multiple layers, so they can adjust their kit throughout the day. See what your friends like to wear, consider your own preferences, and then gear up so that you'll be ready to ride all winter long.